Rent a boat and navigate through Amsterdam yourself!
Reserve a boat:
At Adam's Boats you rent your own boat for € 45 per hour. As the captain of your own boat, you sail with friends or family through the pleasant canals and surroundings of Amsterdam. You can either departure from the Mauritskade or from the E-Harbour. Decide your own route, or pick one of Adams selected routes and enjoy!
Easily book online
It is quick and easy to book a boat with Adam online. Reserve a date and time and your boat trip is booked. You simply make a one-time reservation and receive a confirmation of your booking by e-mail right away.
Get in your boat
Have you reserved your boat online and are you ready to pick it up? Please read your confirmation e-mail carefully, because the sailing instructions and safety rules & sailing map can be found in that e-mail.
Enjoy Amsterdam
Now you are ready to pilot your own boat. Take your family or friends along and have a wonderful boat trip through Amsterdam. You will have so much fun! You are free so sail your own route, however we have two routes set out for you on the maps from our locations Mauritskade and E-Harbour.
€45 an hour
€150 deposit
If you hire a boat from us, you are guaranteed the best deal in town. You make a one-time online reservation and pay €45 per hour. An hour is over before you realize it; therefore, the minimum time for hiring a boat is two hours. You pay a deposit of € 150 when making your reservation. We will return this deposit after your boat trip.
Spacious
Each boat has space for nine people and there is plenty of storage space. With a group of 9 people, it is cosy but still spacious on board. Do you want a larger boat? Then take a look at our friends Sloepdelen
Comfortable
We supply pillows on board to make it as comfortable as possible for you. Don't forget the cushions around the seat of the skipper, this will make steering much more comfortable. All cushions also float, so they can be used for emergencies.
She's electric
All of Adams boats are electric. Therefore your can sail in silence and without nasty motor odors. The maximum speed of the electric boat is 6 km / hour and battery lasts for at least 12 hours a day.
Simple
The boats are easy to steer with a steering wheel, and you can set the speed with a joystick. You sail the electric boat itself through the Amsterdam canals or her beautiful surroundings
Information on board
You will receive a sailing map from your reserved location Mauritskade or E-Harbour and sailing instructions from us before departure by e-mail (in your confirmation e-mail). You can read the instructions already, if you'd like to be properly prepared.
Boarding & going
You do not need a license to drive these boats. We do ask you to read the sailing instructions carefully, and to respect the sailing rules with the map for the location of you pick-up and drop-off at Mauritskade or E-Harbour. Book you boat here, and sail within 15 minutes.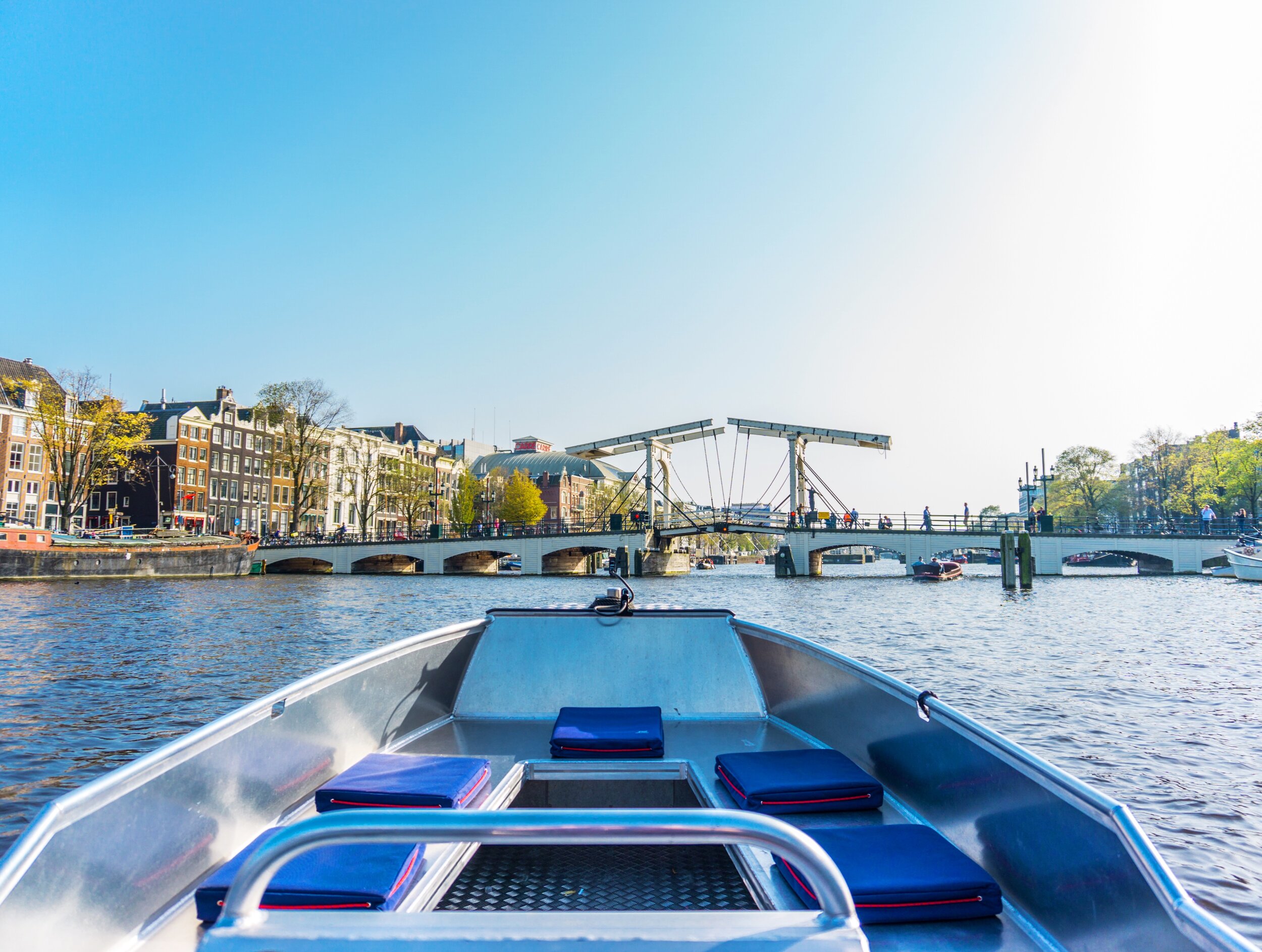 Come and sail with Adam's
Reservations can even be made on the day itself!