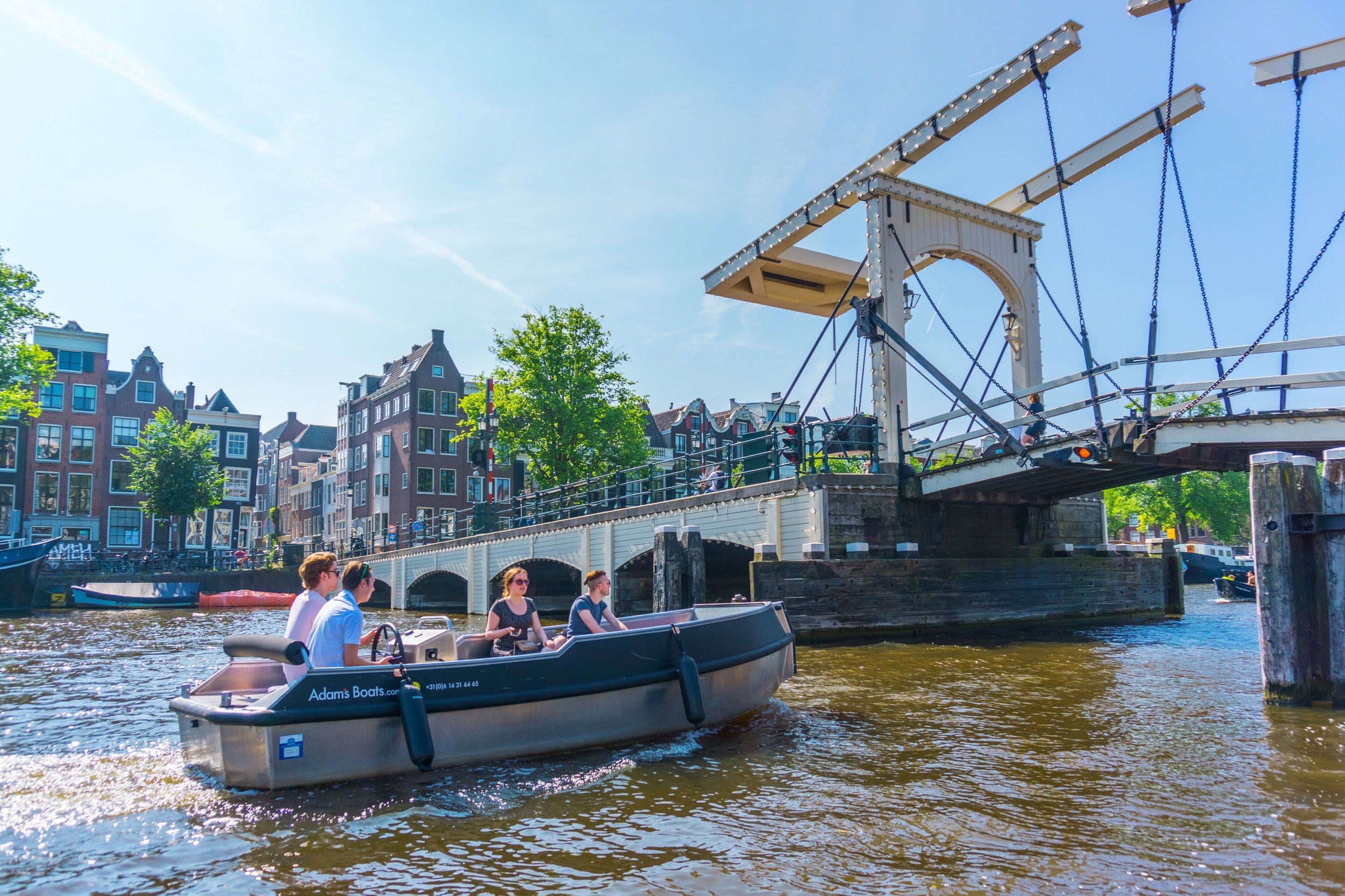 Sail through Amsterdam in our sturdy boat
This is what an Adam's Boat looks like
Steering wheel
Our boats have a steering wheel, which makes it very easy to turn the boat. With a steering wheel in your hands you immediately feel like a real captain!
Electric
Of course we want to minimize the impact on the environment and that is why all boats are 100% electric. The great thing is that they make no unnecessary noise and it sails wonderfully!
Lots of seats
On board is space for 9 people, but even with so many people on board you still have enough space to move around or to put away your groceries.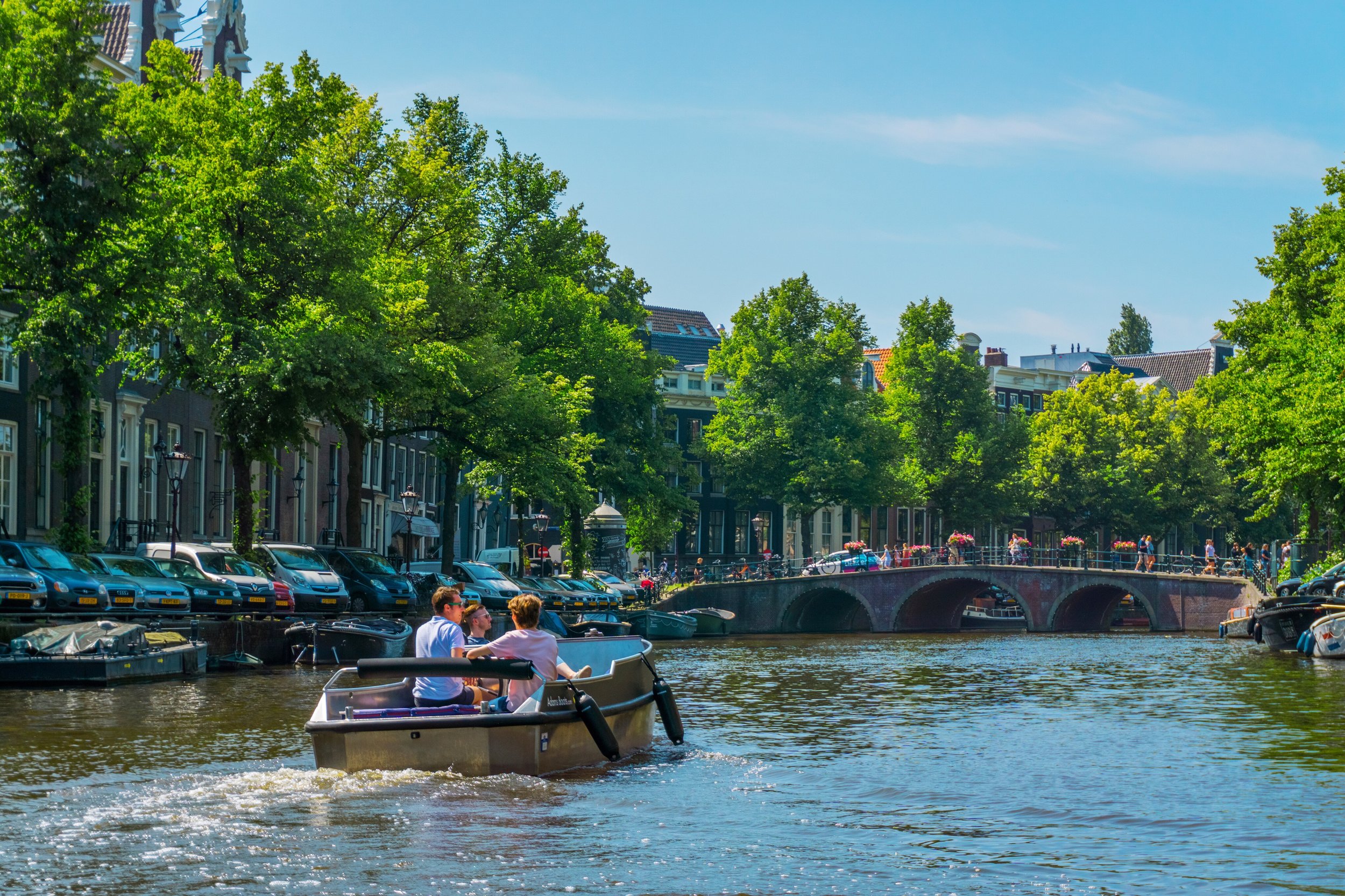 Rent our boat
It is still possible to reserve for the day itself!